Realize the Potential (RTP)
In our brief history, Nueva has emerged as a national model for gifted learning, not because we follow the tried-and-true path, but because we blaze our own way. Each day, in every decision we make, we are guided by a devotion to creating an extraordinary student experience.
We are now facing a moment of great opportunity and urgency for Nueva. This $100 million campaign is a direct investment in the students, faculty, and facilities that bring us together, providing us with the resources to enhance the student experience today and secure our future.
---

Where the Creators Create: Expanding Program Offerings and Facilities at Hillsborough and San Mateo
As we meet the demand for a Nueva education through an increase in enrollment, we must protect and grow all that makes our type of education unique and relevant to today's students. We create the creators, empower the changemakers, inspire the innovators—the hope for the future.
Our vision for this campaign and our $65 million facilities goal will:
Build an environmental center at Hillsborough where students will have the space to grow as global citizens. Our students and teachers need a "think tank" where they can solve broad environmental problems, practice sustainability, and inspire leadership for tomorrow. This center will answer the need and encourage innovators to innovate.
Expand and reimagine the Hillsborough Café into a place where students, faculty, and parents can build community and break bread together. This new space will allow us to prepare food grown in our garden in a full-service kitchen, and enjoy a gathering space for casual conversations and fostering friendships.
Give middle school teachers and students beautiful, LEED-certified classroom spaces for deeper, more meaningful learning without disruption, and eliminate the need for portables.
The humanities, arts, STEM, and athletics are the pillars of a good education, and this campaign will address the need for improved facilities in each of these areas. The first of its kind in a pre-collegiate setting in the US, the Nueva Center for the Humanities will be linked with the Writing and Research Center at San Mateo, and will be accessible for all grades PreK–12 to explore subjects like reading and writing, philosophy, linguistics, history, politics, archaeology, literature, geography, journalism, and much more.
Expand the I-Lab classrooms and arts spaces at San Mateo to increase students' opportunities for machine learning, engineering, and continued Design Thinking program development.


---
Watch the Live Video Stream!
Click the link below and select "live stream"
in the pop-up window.

Watch Online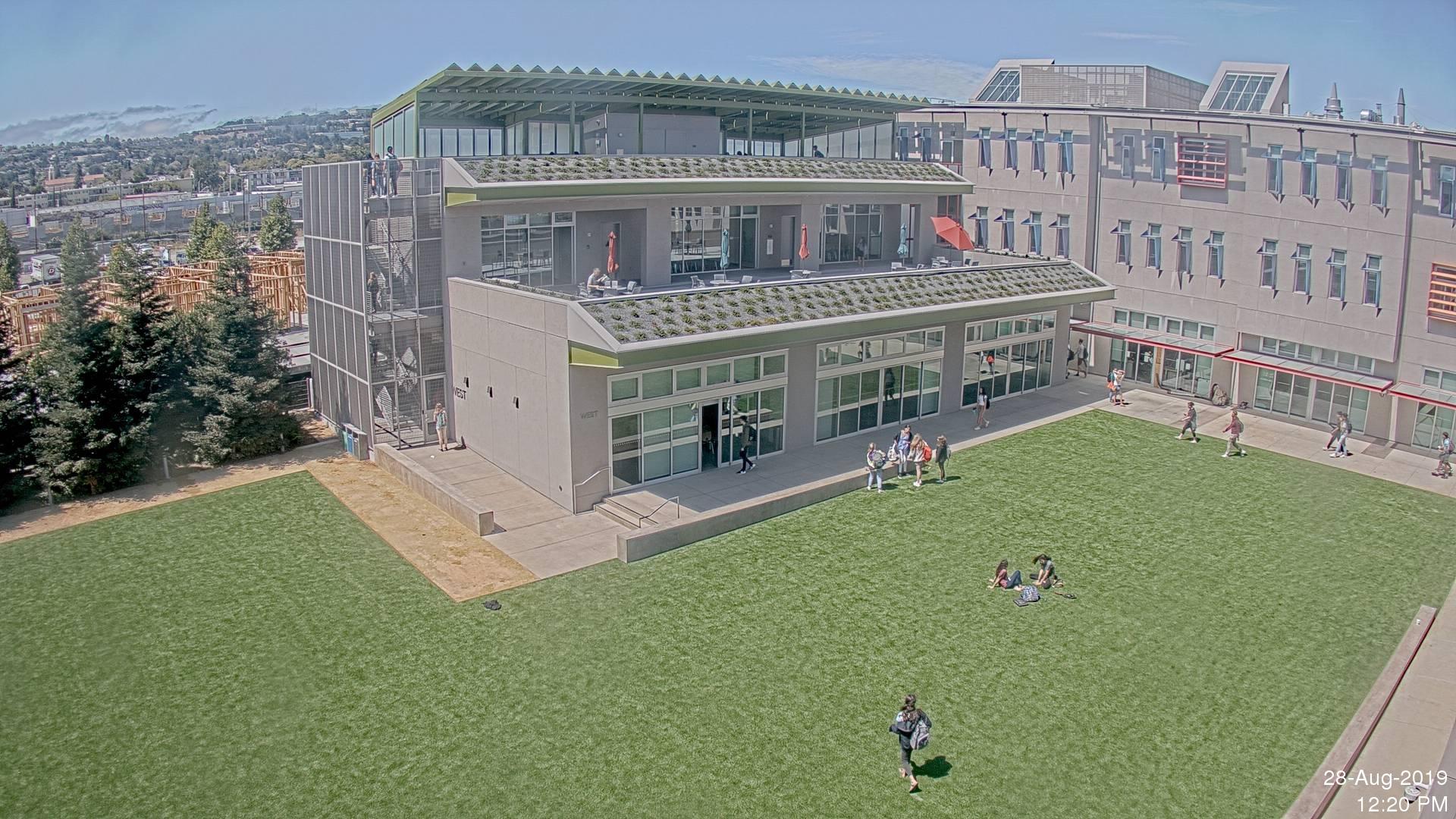 Investing in Our Future: Endowment Is Critical to Our Path Forward
Our endowment, currently valued at $9 million, is too modest for a school of our age, size, and aspirations. As a result, Nueva is overly dependent on tuition, which supplies roughly 80% of the cost of running the school each year. Our goal is to secure $35 million in endowed gifts as we balance short-term priorities with a longer view towards Nueva's future. This includes:
Creating a dynamic and diverse learning community for our students

As more families from a wide variety of backgrounds consider Nueva, we must ensure that their choice is not limited by financial resources. As articulated in the Strategic Plan, $20 million in endowment will support students on financial aid and allow us to extend our outreach to underserved communities. This commitment to inclusion ensures that the curriculum offered to students reflects the diversity of thought and background that they will need to thrive while here at Nueva and beyond.

Keeping faculty at the center of a Nueva education

The heart of a great school rests in its faculty, and attracting and retaining world-class educators is a key priority. Meeting the remaining $15 million goal will create an endowment to support faculty professional development, giving teachers more time over the summer — with full pay — to develop innovative new programs and curricula to benefit our students. This endowment will also cultivate programs and institutes that benefit our teachers, and provide grants for research and development.